I guess a neat way to describe myself is to post photos etc of the items that I think are cool, please have a browse down the page and see if you like what you see, if you don't, there's plenty of other blogs to browse!


I just had to post these videos, I love the music and I really think they're a good example of how film can be used to enhance the aural atmosphere. Kate Bush is an Artist of true genius!









Some of my pictures...

I'm a huge fan of comic-books, funny thing is I never grew out of them, they seemed to mature right along with me. Obviously, like in any other media there's a lot of exploitative rubbish, but amongst the dross there are some real gems. Here are just a few of my favourite creators, click on the names for more.
P. Craig Russell
,
Barry Windsor Smith
,
Gene Colan
,
Paul Gulacy
, and perhaps the greatest of all
John Buscema
. I hope you find these links at least interesting. If I get positive feedback I'll post a selection of writers at a later date.
MARVEL MOVIE NEWS:

IT'S "THE SPECTACULAR SPIDER-MAN" TO THE RESCUE


Official title for
Marvel Super Hero's Animated Series from Culver Entertainment is announced (No U.K. screening details given yet.).

BURBANK, CA (JUNE 18, 2007) "The Spectacular Spider-Man" is the official title of the super hero's new animated series coming to the Kids' WB! on The CW, it was announced today by Kids' WB! Senior Vice President and General Manager Betsy McGowen.

"The use of the "Spectacular" title is an homage to Marvel's wildly popular series of Spider-Man comics, and is very reflective of the enthusiasm and high regard we have for the production," McGowen said. "This promises to be a stand-out animated series that will perfectly complement both Sony Entertainments' box office-shattering films and the amped-up action on Kids'WB! every Saturday.

Riding the crest of Sony's blockbuster "Spider-Man 3," the new animated series -- slated to premiere on Kids' WB! in early 2008 -- picks up the world-renowned web-slinger's mythology at the beginning of his hero's journey as a not-so-typical 16-year-old with new-found powers engaging the multi-leveled pressures of teenage life while combating bigger, badder super-villains in the real world.

Greg Weisman ("Gargoyles," "The Batman") is supervising producer on "The Spectacular Spider-Man." Victor Cook ("Hellboy: Blood and Iron") is producer/supervising director. The series is produced by Culver Entertainment.







Who I'd like to meet:

The last man/women alive! Ha ha. No, seriously most people have interesting stories to tell. Usually, what THEY don't find interesting about themselves is the thing I find most intriguing about them. Sometimes it's what has happened to them or someone they know. Having said that the people I don't want to be around are those who have a 'group' mindset, I prefer individuals who are independent thinkers but open to new ideas. I don't favour those who persecute groups or individuals because their ideas don't jibe with theirs. Variety is the spice of life as far as I'm concerned!


Art and Artists:

The Art of Pablo Picasso
Picasso's work is beautiful, challenging and deeply moving. For me he is the greatest Artist of the 20th Century. Click on the image below to visit the official website. AWESOME!



Why not browse
The National Portrait Gallery
home page, it's an excellent place to start if you're new to the Art World. The N.P.G. always has something special and exciting happening, it's really cool!
Other interesting and perhaps more challenging sites to visit areThe Royal Academy and The Tate Gallery.(Click Gallery name to visit the web site.)


George Hurrell is a world renowned fashion photographer who made portraits of all the movie greats, and had later success with many Jazz, Rock and Pop music icons too. See much more of his work and buy limited original prints at the Official Site (please click the banner below). A legend capturing the legends!:

David Hockney

British painter, draughtsman, printmaker, photographer, and designer. Born: 9 July 1939, Bradford, England, UK. After a brilliant prize-winning career as a student at the Royal College of Art, Hockney had achieved international success by the time he was in his mid-20s, and has since consolidated his position as by far the best-known British artist of his generation. His phenomenal success has been based not only on the flair, wit, and versatility of his work, but also on his colourful personality, which has made him a recognizable figure even to people not particularly interested in art: a film about him entitled A Bigger Splash (1974) enjoyed considerable popularity in the commercial cinema.

Hockney studied at Bradford School of Art from 1953 to 1957 and the Royal College of Art from 1959 until 1962. He was awarded the Royal College of Art gold medal in 1962 in recognition of his mastery as a draughtsman and his innovative paintings. His early work was stylistically diverse, combining graffiti-like images with quotations from the poetry of Walt Whitman.

Hockney moved to Los Angeles in 1963. He produced highly evocative, sometimes homoerotic, iconic images of urban life. By the late 1960s his work had become more naturalistic but it was always characterised by Hockney's alertness to the psychological and emotional resonance of his subject matter.

Hockney's work also includes landscapes, photography, printmaking and stage designs for the Royal Opera House, Covent Garden, the Metropolitan Opera, San Francisco Opera and the Los Angeles Music Centre Opera. Visit the Official Hockney Site, Click here.
VH1 CLASSIC RECORDS ANNOUNCES, ON THE HEELS OF KISSOLOGY VOL. 1's 5x PLATINUM SALES AND #1 DEBUT, KISSOLOGY VOL. 2 IN STORES TUESDAY, AUGUST 14TH - "KISSOLOGY: VOLUME TWO 1978-1991"
WILL INCLUDE NEVER BEFORE SEEN EUROPEAN VERSION OF RARE CULT CLASSIC FILM "KISS IN ATTACK OF THE PHANTOMS" AVAILABLE FOR FIRST TIME ON DVD
VH1 Classic Records will release "KISSology: Volume Two 1978-1991" the second installment of the definitive 3-part collection on DVD Tuesday, August 14, 2007.
Includes a fourth BONUS DISC, content dependent on outlet!
Now 5x platinum, "KISSology: Volume One" is a proven MUST OWN hit that chronicles the beginning of a band that has lasted over 30 years. Fans can pick up where Volume One left off when "KISSology: Volume Two" hits shelves.
"The sales numbers for 'KISSology: Volume One' confirm just how big and powerful the KISS fan base is," said Paul DeGooyer, Senior Vice President, DVD/Audio/Electronic Games, MTV Music Networks and Logo. "Working with Gene Simmons, Paul Stanley and the entire KISS organization on this historic project was a phenomenal way to kick off the VH1 Classic Records imprint. We can't wait to deliver Volume Two to the fans."
"KISSology: Volume Two 1978-1991" is an expanded 3 disc set boasting nearly 7 hours of rare or never-before- seen footage featuring notorious television interviews and early KISS music videos. Volume Two follows KISS from the height of mid 70's KISSteria through the departure of Peter and Ace, the KISS unmasking and the Eric Carr years. Additionally, this DVD set will include the previously never before seen European theatrical version of the 1978 cult classic KISS film - "KISS IN ATTACK OF THE PHANTOMS" - complete with scenes not seen in the U.S. version!
KISS has sold 80+ million records throughout their career. The group has earned more than 55 gold, platinum and multi-platinum awards since receiving its first gold record for "KISS Alive!" in 1975. KISS has performed more than 3500 concerts in front of nearly eighty million fans in virtually every country on planet earth.
With the same pristine, digitally-restored video as Volume One and coupled with a 5.1 audio mix, Volume Two features stunning visual quality and impeccably detailed sound designed to meet the approval of the most demanding KISSmaniac.
"KISSology: Volume Two 1978-1991" is produced by Alex Coletti and co-produced by Roger Coletti.
DISC ONE
LAND OF HYPE AND GLORY 1/10/78: EXCERPT
KISS IN ATTACK OF THE PHANTOMS 1979: MOVIE
THE TOMORROW SHOW WITH TOM SNYDER 10/31/79: EXCERPT
TOTAL RUN TIME: 1 HOUR, 41 MIN
DISC TWO
"SHANDI" 1980: MUSIC VIDEO
CNN INTERVIEW WITH PETER CRISS 9/24/80
COUNTDOWN 9/21/80: EXCERPT
ROCKPOP 9/13/80: "SHE'S SO EUROPEAN" & "TALK TO ME"
KISS INVADES AUSTRALIA 11/80: DOCUMENTARY
SYDNEY SHOWGROUND:SYDNEY, AUSTRALIA 11/22/80
"DETROIT ROCK CITY"
"COLD GIN"
"STRUTTER"
"SHANDI"
"CALLING DR. LOVE"
"FIREHOUSE"
"TALK TO ME"
"IS THAT YOU"
"2,000 MAN"
"I WAS MADE FOR LOVIN' YOU"
"NEW YORK GROOVE"
"LOVE GUN"
"GOD OF THUNDER" (INCOMPLETE)
"ROCK AND ROLL ALL NITE"
"SHOUT IT OUT LOUD"
"KING OF THE NIGHT TIME WORLD"
"BLACK DIAMOND"
FRIDAYS 11/11/81: "THE OATH", "A WORLD WITHOUT HEROES" & "I"
TOP POP 11/82: "I LOVE IT LOUD"
TOTAL RUN TIME: 2 HOURS, 4 MIN
DISC THREE
MARACANA STADIUM: RIO DE JANEIRO, BRAZIL 6/18/83
"CREATURES OF THE NIGHT"
"COLD GIN"
"CALLING DR. LOVE"
"FIREHOUSE"
"I LOVE IT LOUD"
"WAR MACHINE"
"BLACK DIAMOND"
"ROCK AND ROLL ALL NITE"
MTV SPECIAL: KISS UNMASKING 9/18/83: INTERVIEW
CASCAIS HALL: LISBON, PORTUGAL 10/11/83
"CREATURES OF THE NIGHT"
"DETROIT ROCK CITY"
THE SPECTRUM: PHILADELPHIA, PA 12/18/87
"LOVE GUN"
"BANG BANG YOU"
"NO, NO, NO"
"CRAZY CRAZY NIGHTS"
"REASON TO LIVE"
THE PALACE OF AUBURN HILLS: DETROIT, MI 10/14/90
"I STOLE YOUR LOVE"
"DEUCE"
"HEAVEN'S ON FIRE"
"CRAZY CRAZY NIGHTS"
"BLACK DIAMOND"
"SHOUT IT OUT LOUD"
"STRUTTER"
"CALLING DR. LOVE"
"I WAS MADE FOR LOVIN' YOU"
"FITS LIKE A GLOVE"
"HIDE YOUR HEART"
"LICK IT UP"
"GOD OF THUNDER"
"FOREVER"
"COLD GIN"
"TEARS ARE FALLING"
"I LOVE IT LOUD"
"LOVE GUN"
"DETROIT ROCK CITY"
"I WANT YOU"
"ROCK AND ROLL ALL NITE"
DAY IN ROCK 11/25/91 :"GOD GAVE ROCK 'N' ROLL TO YOU II" 1991 MUSIC VIDEO
TOTAL RUN TIME: 3 HOURS, 3 MIN
PAN'S LABYRINTH

Quite possibly the best film of the decade.

Pans Labyrinth




The fantasy elements foreshadow the grim realities surrounding a young girl. The movie is set during the Spanish civil war, it's laced with a dark, sinister beauty and symbolic


imagery, totally involving the viewer in the story and emotions of the characters both real and fantastic. In some ways a fairy tale, but certainly not Disney. Breathtaking! Click here for Official site.



BROKEBACK MOUNTAIN

A powerful set of performances make this one unmissable, get the DVD quick! Love...you can't fight it no matter who you are or what your sexual orientation may be!

Heath Ledger
(Ennis Del Mar)





See the film (if you haven't already) then read the short story by Annie Proulx that it was based upon.


Jake Gyllenhaal
(Jack Twist)





If you're already a fan, visit the film's unofficial web site, it's OUTRAGEOUS! (Click on image to view site.)



Player is interactive...
If music be the food of love, then...play on



---
---
---
Just had a sudden flash of common sense! No doubt you have no idea who is singing these songs or what they're called. Well...deep breath...here goes:
1. LOOSE CHANGE-ROCK FOLLIES
2. REAL LIFE-ROCK FOLLIES
3. MIRROR MIRROR-STEVIE NICKS
STEVIE NICKS
4. THIS WOMANS WORK-KATE BUSH
5. CLOUDBUSTING (video mix)-KATE BUSH
6. THE BAND WHO WOULDN'T DIE-ROCK FOLLIES
7. HOLIDAY ROAD-LINDSEY BUCKINGHAM
LINDSEY BUCKINGHAM
8. DANCIN' CROSS THE U.S.A.-LINDSEY BUCKINGHAM
9. YOU WANT ALCHEMY-KATE BUSH
KATE BUSH
10. BERTIE-KATE BUSH
11. A CORAL ROOM-KATE BUSH
12. O.K.-ROCK FOLLIES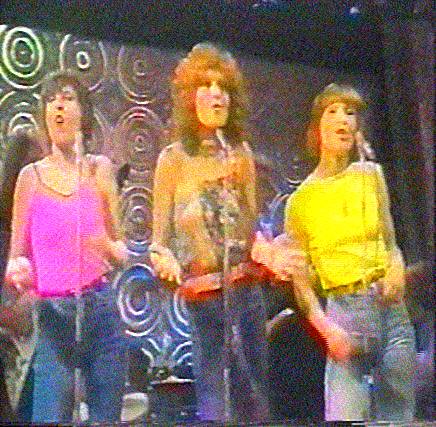 THE ROCK FOLLIES
13. WATCHING YOU GO-(my mate) CHRIS RADDINGS
14. RUN FOR COVER-(my mate) CHRIS RADDINGS
Chris has pictures in 'My Slideshow', he can be identified as the guy drinking a short at the bar.
Films Worth Checking Out!
---
Great acting, direction and cinematography in this one (click logo for link).





Again, great acting from all. The story of an ex army man who never quite fits in (click logo for link).







Rebecca, (click picture for interesting site about the film)




Hard Candy, anything featuring Bette Davis, Jack Nicholson, Bruce Willis, Brendan Fraser or Christian Bale.


Other Cool Stuff:

Who doesn't love the new Doctor Who? If you're a fan, click picture for the Official Website:






Late Review

Six Feet Under

C.S.I.

Torchwood


Books

The classics, Holy Bible, Strandloper, Thursbitch, Iris Murdoch's early stuff and loads more...

Check out these GREAT books and novels from your library or bookstore. Alternatively you can order from Amazon.co.uk



One of my personal favourites is "Thursbitch" by Alan Garner. He was originally known as a writer of childrens fiction, but has long since confounded such labels, here is a link to the unofficial, but very good website:


My Heroes Are:

The honest and those who do not
judge.